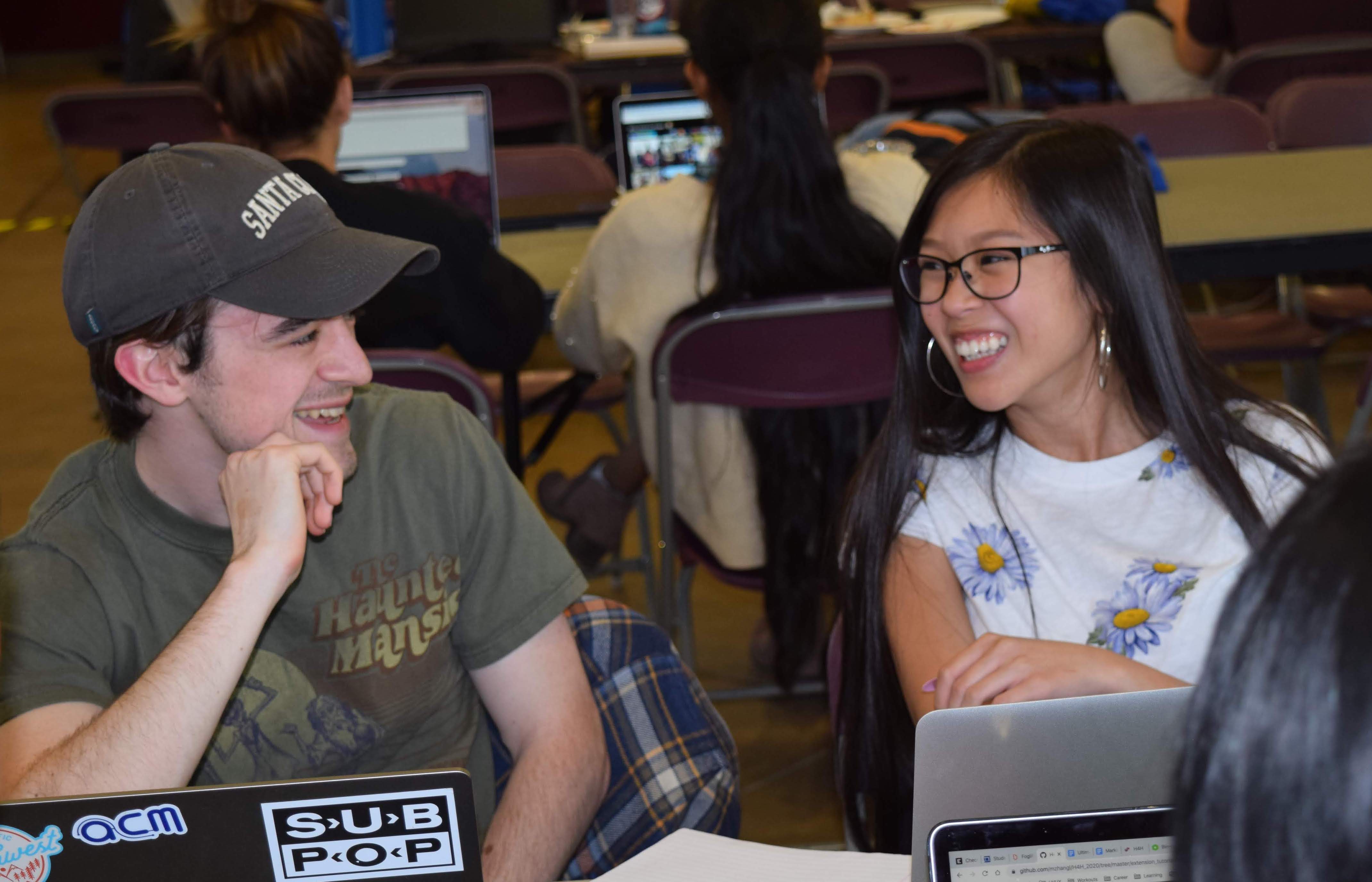 February 22nd – February 23rd, 2020

---
This year was SCU ACM's seventh Hack for Humanity, an annual 24-hour hackathon that includes solving pressing social issues using creativity and code. Teams comprised of 2-6 students. Images from the hackathon can be found here. Students won prizes in the following categories:
First Place: $1500
Second Place: $1000
Third Place: $500
Ciocca Center Sponsored Most Interdisciplinary Award: $500
Markkula Sponsored Ethical Analysis Prize: $500
Microsoft Sponsored Best Use of Azure Prize: Xbox
First Place BroncoSec CTF Cybersecurity Challenge Prize: $200
Second Place BroncoSec CTF Cybersecurity Challenge Prize: $100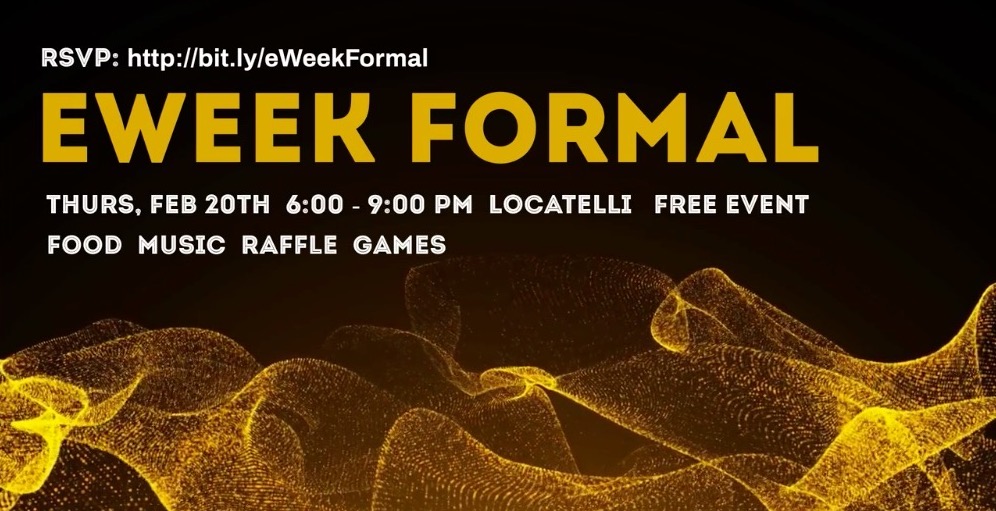 February 20th, 2020

---
To celebrate the 2020 National Engineers Week, many organizations worked together to host the first annual eWeek Formal. This free event included pizza, churros, a photo booth, and lots of dancing!

It was hosted by Society of Women Engineers (SWE), the Society of Hispanic Professional Engineers (SHPE), the National Society of Black Engineers (NSBE), Women in STEM (WinSTEM), the Association for Computing Machinery--Women's Chapter (ACM-W), Peer Advisors, and STAR.
The Formal was hosted in partnership with: Tau Beta Pi, ACM, Biomedical Engineering Society (BMES), American Society of Civil Engineers (ASCE), and the Institute of Electrical & Electronics Engineers (IEEE).